37 farmer leaders including Medha Patkar, Buta Singh held responsible for yesterday's violence, in one of the FIRs by Delhi Police. FIR states that acts like not following mutually agreed route & timing of farmers' rally to disrupt R-Day parade were done: Delhi Police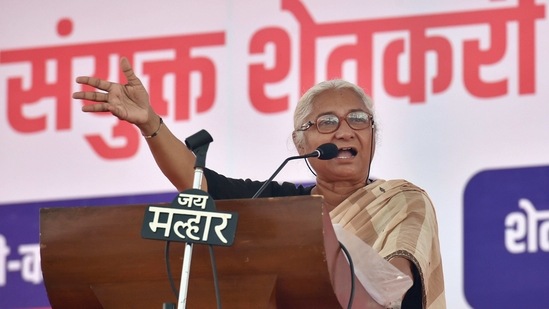 All farmers' unions on Tuesday unanimously claimed that none of the unions had any plan to "invade" the Capital on Republic Day. They have also distanced themselves from those who went inside the Red Fort and hoisted the Khalsa flag.
VM Singh of the All India Kisan Sangharsh Coordination Committee, said on Wednesday, "We can't carry forward a protest with someone whose direction is something else. So, I wish them the best but VM Singh and All India Kisan Sangharsh Coordination Committee are withdrawing from this protest right away."
The Bharatiya Kisan Union (Bhanu), which has been sitting on protest at Chilla border also decided to call-off their protest on Wednesday. Members of the farmers union said that they are pained by what happened in Delhi on the Republic Day.On Tuesday, hundreds of farmers laid siege to Red Fort; others clashed with police in ITO and other parts of the city; and the administration had to take the unprecedented step of suspending mobile Internet services in at least four parts of the National Capital Region. By the end of the day, by the time, the farmers started returning to the border, 86 policemen and at least 10 farmers were injured, and one farmer was dead — after the tractor he was driving overturned when he crashed into a barricade.